SWEGWAYFUN : UK TOP RATED & UL2272 CERTIFIED
6 GREAT REASONS TO BUY FROM US
Description
UL/Safety
Reviews
GUARANTEED NEXT DAY DELIVERY


Drift W1 is designed to be lightweight and portable with endless fun and numerous stylishways to ride.
Hooray!! Order now to get 42% off your Drift W1 and enjoy Next Day-free delivery.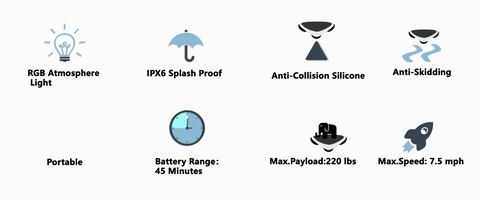 With the high-end engineering that everyone expects from Segway, the new Drift W1 offers something new and fun to the trendsetter in you.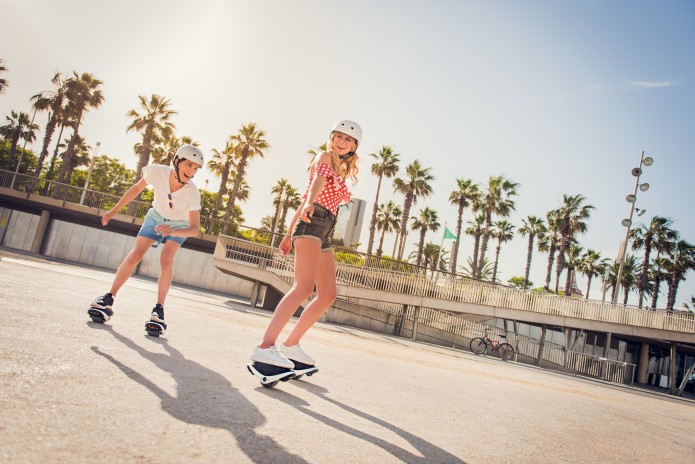 Unlike traditional roller skates, the Drift W1 is no longer attached to a rider's feet, so the rider can step on and off promptly in case of emergency.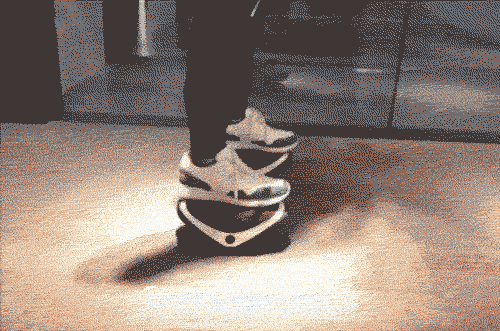 Check out how Drift W1 works on different terrains.  You can ride your Drift W1 where you would normally ride your skates. The Drift W1 works well on smooth floors and paved surfaces, both indoor and outdoor. Please do not ride on public streets.

The Drift W1's innovative design allows the rider to maneuver easily and precisely. Ride on and pass through the crowd with no difficulty.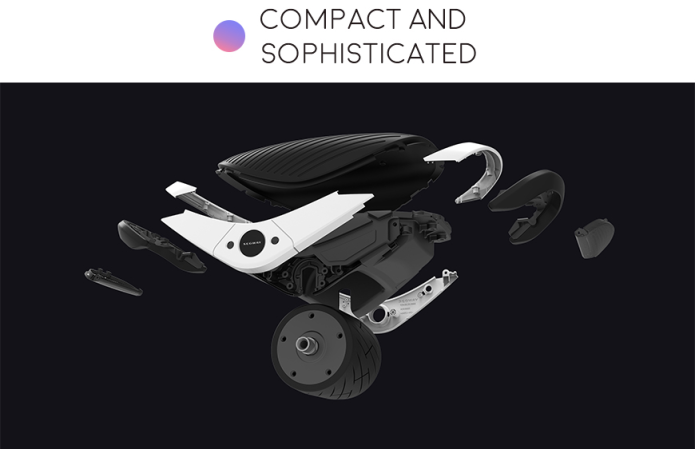 With 18 years of research and development on this product, the Drift W1 is one of the lightest and most portable transportation toll on the market. Each individual component is expertly designed and manufactured by Segway.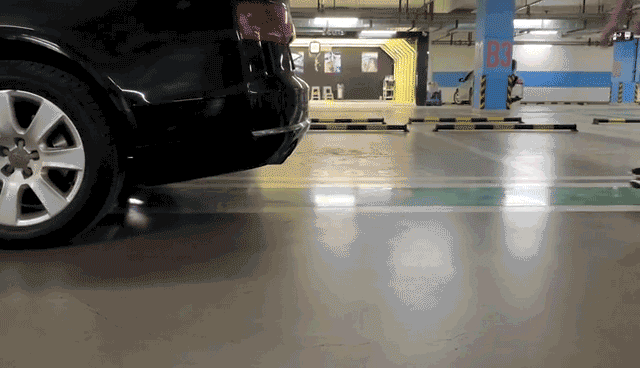 Drift W1 is equipped with two detached, independent skates weighting at 7.7 pounds each. The e-skates comes with a maximum speed of 7.5 mph, a maximum payload of 220 lbs, and a torque of lower than 6 Nm to optimize the steering and riding experience.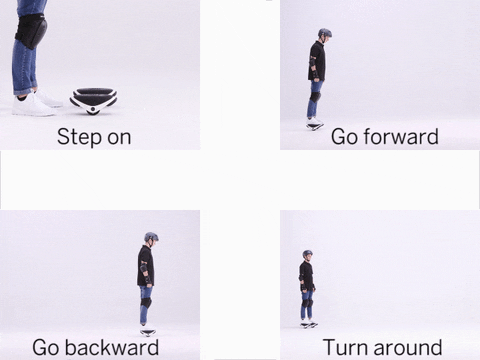 Don't be misled by the first impression - Drift W1 is easy to learn and fun to master. Built on over 800 patents, Segway's proven and stable self-balancing technology makes Drift W1 very easy to pick up and navigate. Step on, and you will get going effortlessly in minutes.

Drift allows the rider to ride spontaneously and balances easily with each foot. Although it is easy to learn, professionals are still able to experience the excitement of the process through a variety of challenging riding and freestyle options.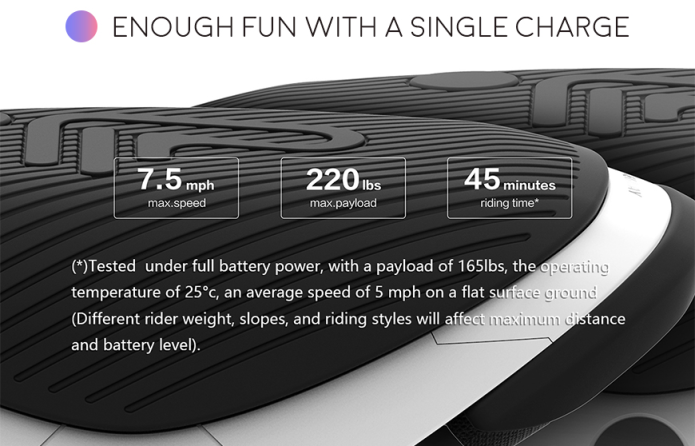 You can skate continuously for up to 45 minutes on a single charge.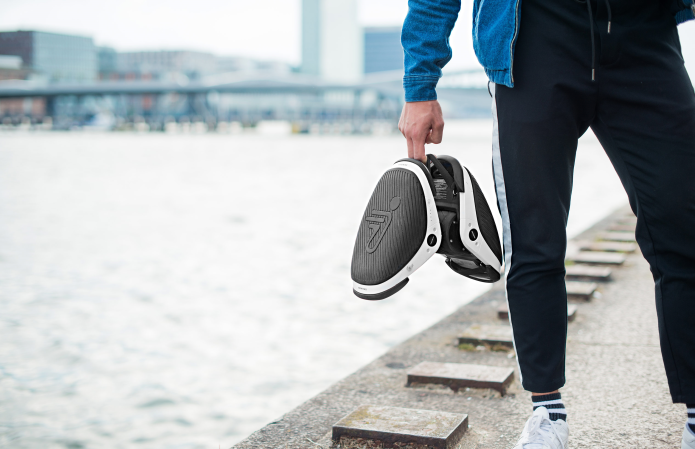 Elastic bands at the rear end allow you to easily hold on both skates in one hand.
Drift W1 is security friendly. You can take it with you as a carry on luggage on cruises, trains, planes and even "rockets".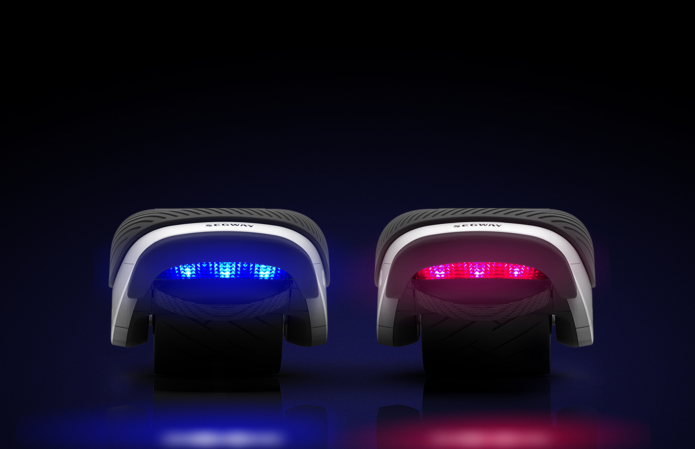 The stylish RGB light sparkles and reflects off the ground while in operation. Lighting can be adjusted among 3 modes.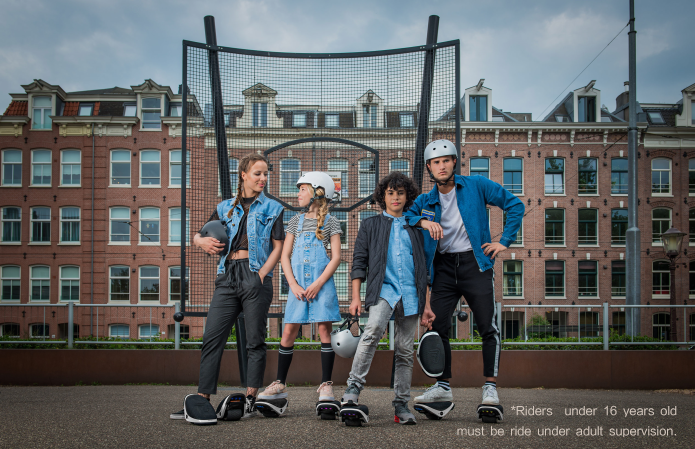 Drift W1 is designed to fit riders of different ages. You can create memorable experiences by riding along your family or friends, on the weekends or in your leisure time.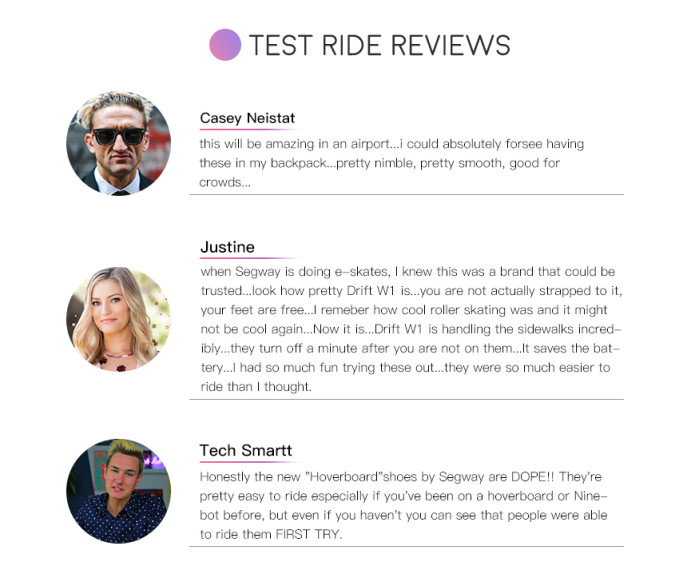 At Segway, we value your safety as our top priority. The Drift W1 is therefore built with many key safety features to keep our riders safe on the road.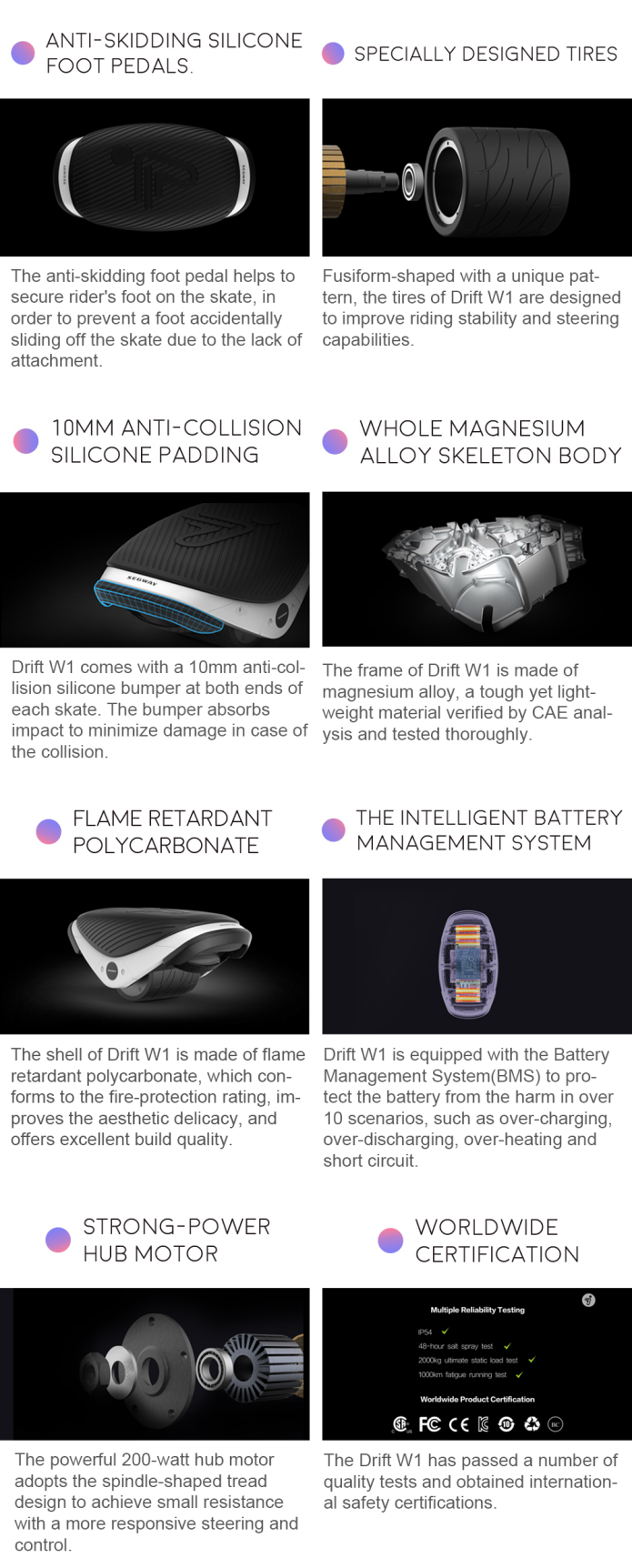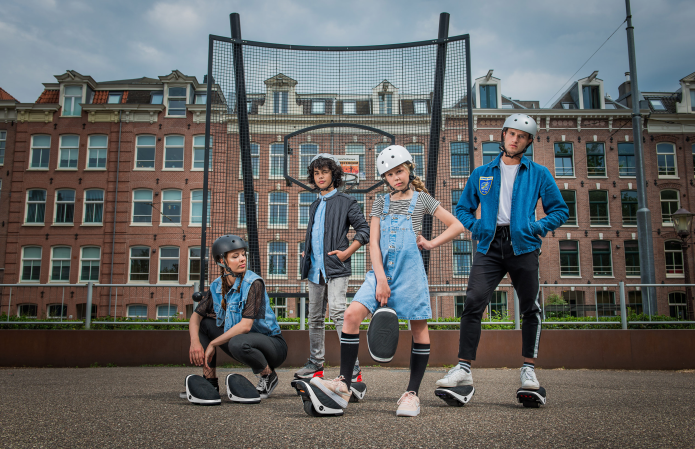 To ensure your safety, we advise all Drift W1 riders to ride with protective gears.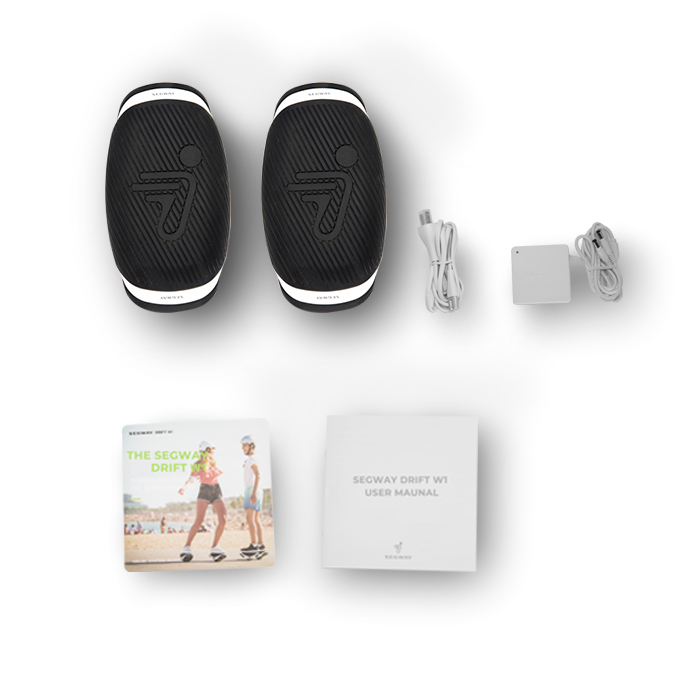 What does it mean to be UL Listed?
" UL Listed means that UL has tested represented samples of the product and determined that it meets UL's Requirements. These requirements are based primarily on UL's published and nationally recognized Standard for Safety. References to UL and the UL listing may include the UL Listing Mark." –Underwriter Laboratories
Tests SwegwayFun's Hoverboard went Through
Overcharge Test
Short Circuit Test
Over discharge Test
Temperature Test (Determines the failure temperature of a product.)
Imbalanced Charging Test
Dielectric Voltage Test
Isolation Resistance Test (Testing Isolation Transformer.)
Vibration Test
Shock Test
Crash Test
Drop Test
Mold Stress Test
Water Exposer Test
Thermal Cycling Test (Testing the effects of extreme differential temperature change.)
Label Performance Test (Comparing products against other leading brands.)
Strain Relief Tests
Motor Overload Test
Motor Locked Rotor
20mm End Product Flame (Test that determines flame resistance.)
About UL
UL is an international science safety company whose goal is to insure safety to consumer's products. UL was founded in 1894 and in 1903 developed the first standard for safety. In 1913 changed building construction by improving construction standards of walls. In 1921 UL Certified First Refrigerator. Tests range from shock hazard to the ability of small kids being able to open it from the inside. In 1923 UL certified the first Burglary-resistant Safe. 1930 UL certified the first Automatic Dish Washer. 1937 UL certifies the first washing machine. 1939 UL certified the first black and white TV. 1940 UL certifies the first vending machine. 1966 UL certified the first seat belt. In 1975 UL developed the Federal Television Standard in response to 10,000 reports of TV Tube fires. 1978 UL certified the first personal computer. In 1988 UL certified the first bullet resistant vest for police.(*** This data was found on the UL website, http://www.ul.com/aboutul/history/***)
MEDIA AND PRESS
The segwayfun Hoverboard has been featured by many TV shows, news outlets, magazines, and blogs.